To go to the Crainville Baptist Church Youth Facebook page, click the lion's nose.
Current Youth Schedule:
May Schedule:
5/5: Regular youth 5-7pm
5/12: Mother's Day, No Youth Group
5/19: Regular youth 5-7pm
5/26: No youth Group
5/27: Herrin Fest Concert Night
†††††††††††††††††††††††††††††††††††††††††††††††††
Hey guys!! We are really wanting everyone to wear their 'Meet the Flockers' shirts on Sunday (31st) during service in order for that to work you need them! Lol So I will be at the church Wednesday from 5 till at least after 7 because of bible study and the mission meeting. And on Thursday from 6 to 7. I will have shirts set up in the youth room, so please come on by! Thank you!
April Calendar:
4/7: 5-7 pm will work on cardboard boat
4/14: 5-7 pm will work on cardboard boat
4/21: Easter. The youth will be serving breakfast at the Sonrise Service @ 6:00 AM. No youth meeting that night!
4/27: Cardboard Boat Regatta @ SIU. *Times and details to come later.
4/28: 5-7 pm Board Game Night

Flamingo Flocking Fundraiser will begin on April 3rdand run till April 17th!!!
P.S. The Flamingos are on their way…….
†††††††††††††††††††††††††††††††††††††††††††††††††
March
3/3: No youth meeting tonight
3/10: Dinner and a Movie Night**
3/17: Regular Youth 5-7pm
3/24: Regular Youth 5-7pm
3/31: Carterville Clean up Day, Dinner, Board Game Night**
** More details on these dates to come! Hope to see you there!
†††††††††††††††††††††††††††††††††††††††††††††††††
Youth Super Bowl party February 3rd @ 5:00 PM
†††††††††††††††††††††††††††††††††††††††††††††††††
January 6th @ 5:00 PM @ the Chapman's.
(check our Facebook page for more information)
13th - Regular youth from 5 to 7
20th - Regular youth from 5 to 7
27th - Winter Jam in St. Louis
Winter JAM is here!! Please sign up on the youth board if you are wanting to go!
†††††††††††††††††††††††††††††††††††††††††††††††††
Below are some of our past activities:
Let us know if your Youth is involved in any Winter sports or activities. We would love to come and support them!
"Youthgiving"
November 25th at 5:00 PM
Youth Corner
Mentors
Youth need to select one person (and ask them) to be their mentor for this year of youth. Mentors will be asked to attend some events with their youth. Mentors are to be someone to do things with the youth outside of youth group!
Snack time is now Chupper!
Other than snack time, youth will begin at 5 pm with a time to share Chupper and fellowship!
Come hungry!
Nooma Videos
This year the youth are starting to watch the series "Nooma"by theologian Rob Bell. They are 5-15 minute videos that help start youth to question application of faith in their everyday life.
New Youth Format
After watching the movie together, the youth split up by grade level (junior high and senior high) to continue to talk about application in ways that relate to their age level.
Parents, keep an eye on the youth Facebook page as events and signups will be posted on there!
If you have any questions please contact the church office or talk to Pastor Cody!
The youth will be going to Redemption House in Harrisburg on Friday, November 9th. Please meet at the church at 6:00. Please respond to the event on the youth Facebook page so we can get an idea of how many are going. We will go out to eat afterwards.
Facebook: Crainville Baptist Church Youth
We are looking for a youth director! If you or someone you know are interested please see Pastor Cody or Angela!
Regular youth meetings will begin Sunday, October 14th!
A bunch of our youth will be in the musical ANNIE at the Marion Cultural and Civic Center on November 16, 17 and 18! Come on out and support them!
Congrats to Blake Jackson and the Mckendree Anglers who won back to back tournaments earlier this month!
We have 2 youth at John A. Logan playing baseball and softball, Gabe Schimpf and Sydney Monje.
Madison Fleege, Connor Harris and Gabe Whitehead are having a great season with the high school cross country team. They will have a home meet on October 11th starting at 4:00 PM. They run at John A. Logan.
The high school band (Nicholas Lincoln and Gabe Whitehead) placed 2nd in their first competition Drums at Appletime. They still have a busy season ahead. Their home band competition is Saturday, October 6th at 4:00 PM at the high school football field.
Junior high cross country is having a great season with Megan Fleege and Ayden Brown.
Congratulations to the Junior High Baseball team (Maddux Crain, Logan Webb, Peyton Bittle, Drew Barrington) who won their regional!
We also have lots of kids competing in Tric soccer, volleyball, softball.
Let us know what our youth are up to! We would love to get schedules and will post them on the bulletin board outside the office. Come on out and support our athletes!
++++++++++++++++++++++++++++++++++++++++++++++++
July 1, 8, 15, and 22nd Youth Group will meet from 5:00 PM until 7:00 PM.
On the 29 we will meet to watch the movie I Can Only Imagine.
(The time of the movie will be annoiunced later.)
++++++++++++++++++++++++++++++++++++++++++++++++
June 3rd
VBS Carnival
5:30 PM
†††††††††††††††††††††††††††††††††††††††††††††††††
Congratulations to our Graduates! Your church family is proud of you!
8th grade: Gabe Whitehead
High School: Ethan Tanner, Sydney Monje, Tatum Shoemake, David Robbins, Brittney Forbes and Madison Bain
College: Leslie Blackley, Taylor McCann
We were happy to get to celebrate with them and recognize them during the service on May 20th!
†††††††††††††††††††††††††††††††††††††††††††††††††
It's almost time for church camp!! You can sign up now on Lake Springfield Baptist Camp website or by using the link below:
JUNIOR HIGH CAMP

Sunday, June 10, 3 pm - Saturday, June 16, 10 am
Sunday, July 8, 3 pm - Saturday, July 14, 10 am

Directors: June 10-16 Chancey Sturgeon, Sami Wallace,
and James Furlong

July 8-14 Rev. Pat Embley & Rev. Ed Haun

Junior High camp is for kids entering 5th grade thru just completed 8th grade. Campers attending Junior High camp will need to bring $10 to purchase a card for the canteen/snack bar. Registration fee: $270
SENIOR HIGH CAMP

Sunday, July 15, 3 pm - Saturday, July 21, 10 am

Directors: Rev. Kathy Hutchins, Rev. John Parrish

Senior High camp is for youth entering high school through those just graduated. Campers attending Senior High camp will need to bring $10 to purchase a card for the canteen/snack bar. Registration fee: $270
MAY YOUTH SCHEDULE!!!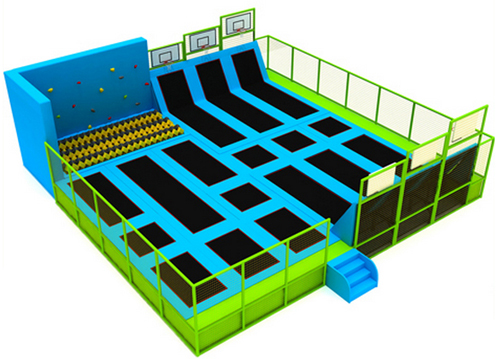 Sunday, May 6th
Vertical Jump Park, Paducah

We will leave after church and stop for lunch on the way. Youth will need money for lunch.

Kids must sign up the youth bulletin board BEFORE April 29th to go.

Permission slips need to be turned in to go.

If you would like to chaperone, please let us know.
Sunday, May 13th
No Youth!! Spend some extra time with your moms!!!
Sunday, May 20th
Youth Group Meeting 5 to 7PM

Guest Speaker

If someone would like to provide snacks that night, please let us know!
Sunday, May 27th
Youth cookout and kickball tourney 5pm to 7pm

We will have hot dogs and hamburgers and drinks. Please bring a side to share.
Monday, May 28th
Natalie Grant and Jordan Feliz concert in Herrin

We will meet leave from the church at 4:30 and should be back to the church a little after 9.

Must be signed up on the Youth Bulletin Board to go. Sign up deadline in May 20th

Kids will need money for food.
---
Crainville Baptist Youth Group with Rev. Juan Aragón,
missionary to Chiapas, México
++++++++++++++++++++++++++++++++++++++++++++++++
Our Youth are fantastic and have a lot going on. See the main church calendar on this website or go to their Facebook page (click the lion above.)
Junior High and Senior High
Youth group meetings are usually on Sunday evenings at 5:00to 7:00 PM. To be sure the meeting time has not been changed for some special event or due to weather, it is best to call the church office, (618) 985-2574, on Friday morning.
Back to Home page Click Here